How to Make Label Colours Dynamic in Tableau
Follow this step-by-step guide to colouring data labels based on their values.
17 January 2021
If you'd like to create a chart where the labels change colour depending on the their value, similar to the chart below - just follow these easy steps!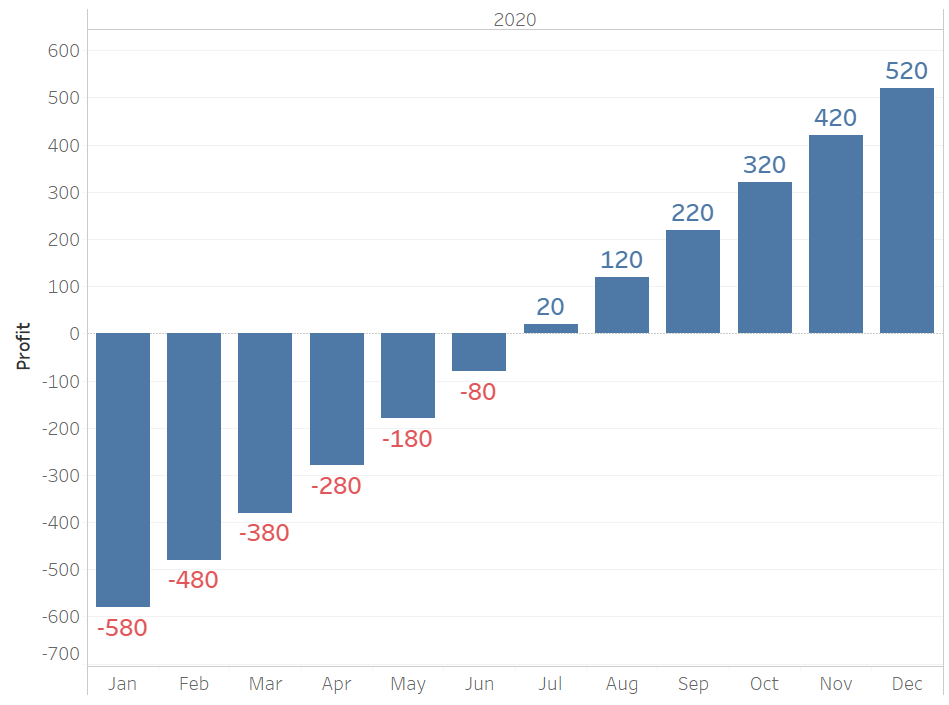 This works by splitting the data series in two using calculated fields:
null null null null null null 20 120 220 320 420 520
-580 -480 -380 -280 -180 -80 null null null null null null
When these are combined in a label, the null values aren't displayed and you end up with labels like in the chart above.
💡 Top Tip:
You can use the same method to include more than two colours to your labels. Just create more calculated fields.
Click here for the Tableau workbook

1

Create two calculated fields

One for positive values and one for negative values: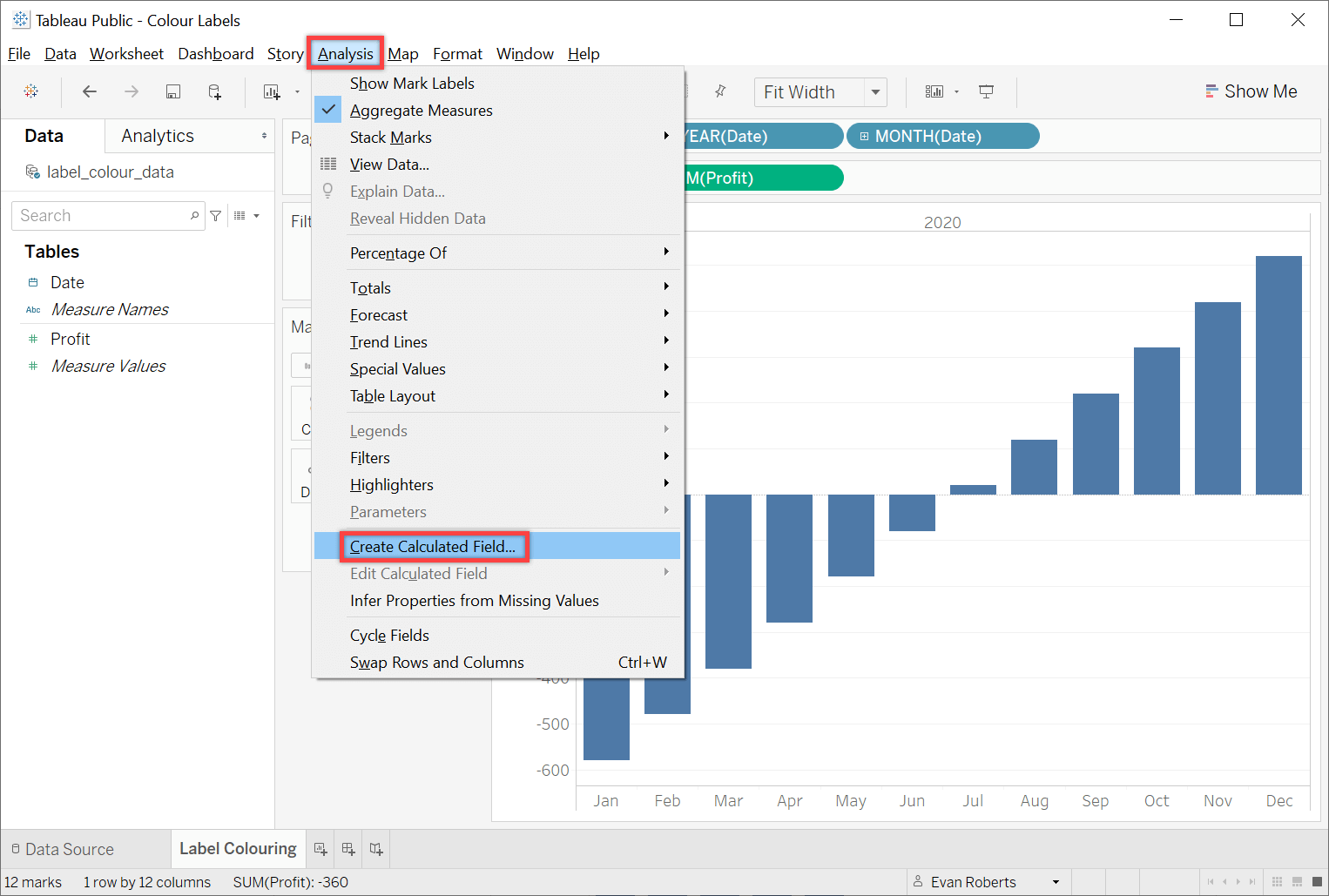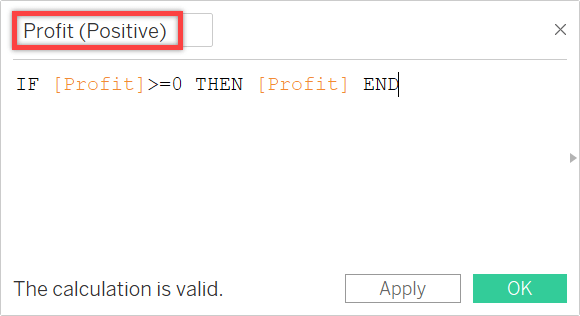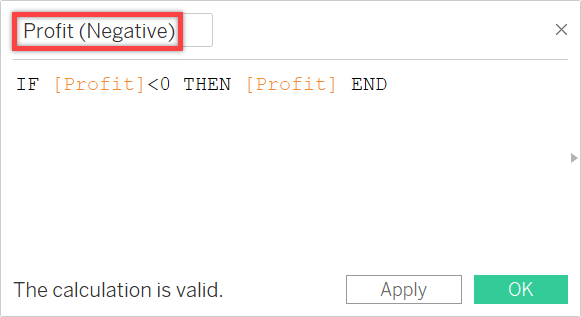 You can customize this for your specific chart by changing the condition in the calculated fields. For example if you wanted to colour all values above 50% then you could use a condition such as IF [percentage] > 0.5 THEN [percentage] END
2

Add the calculated fields to the label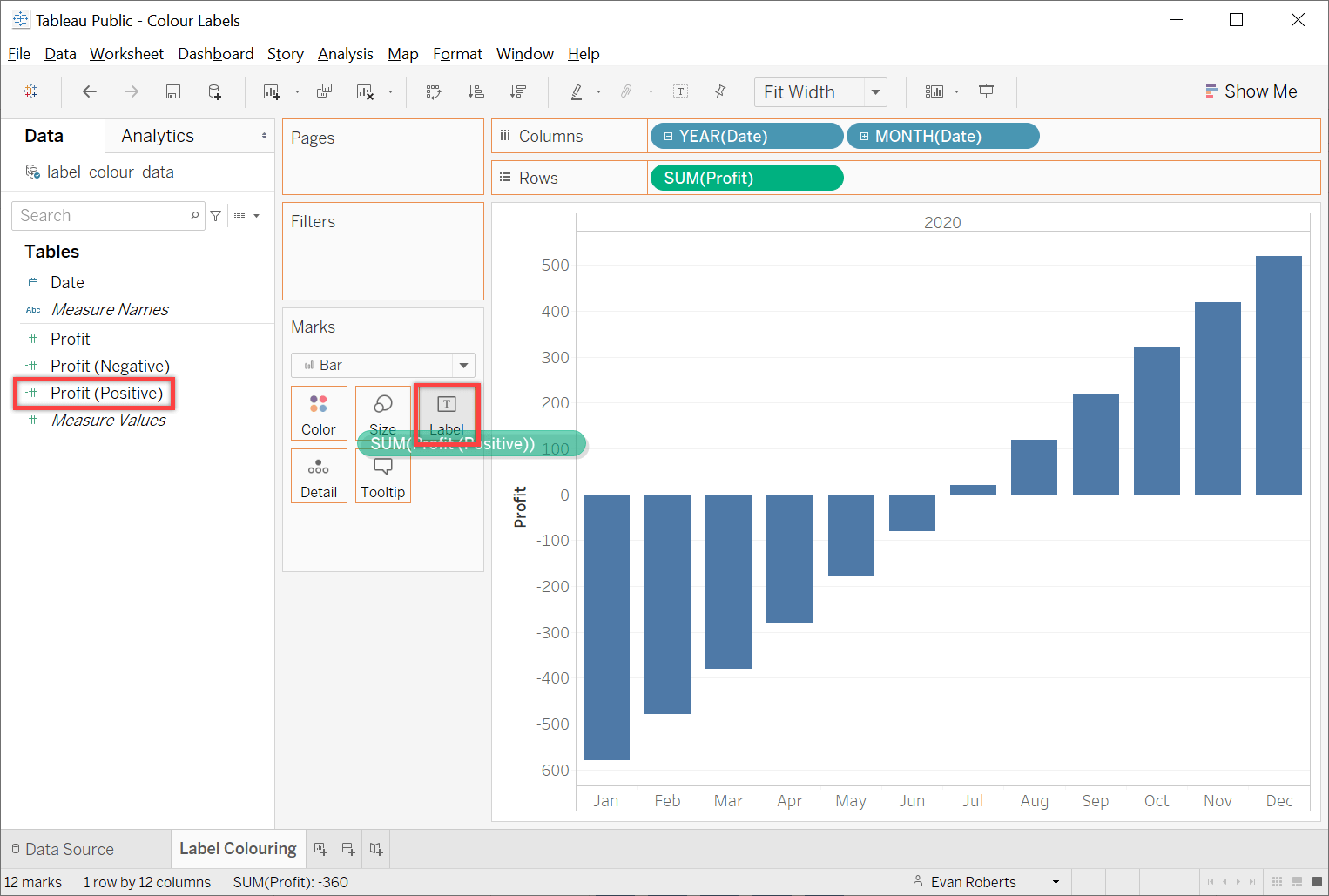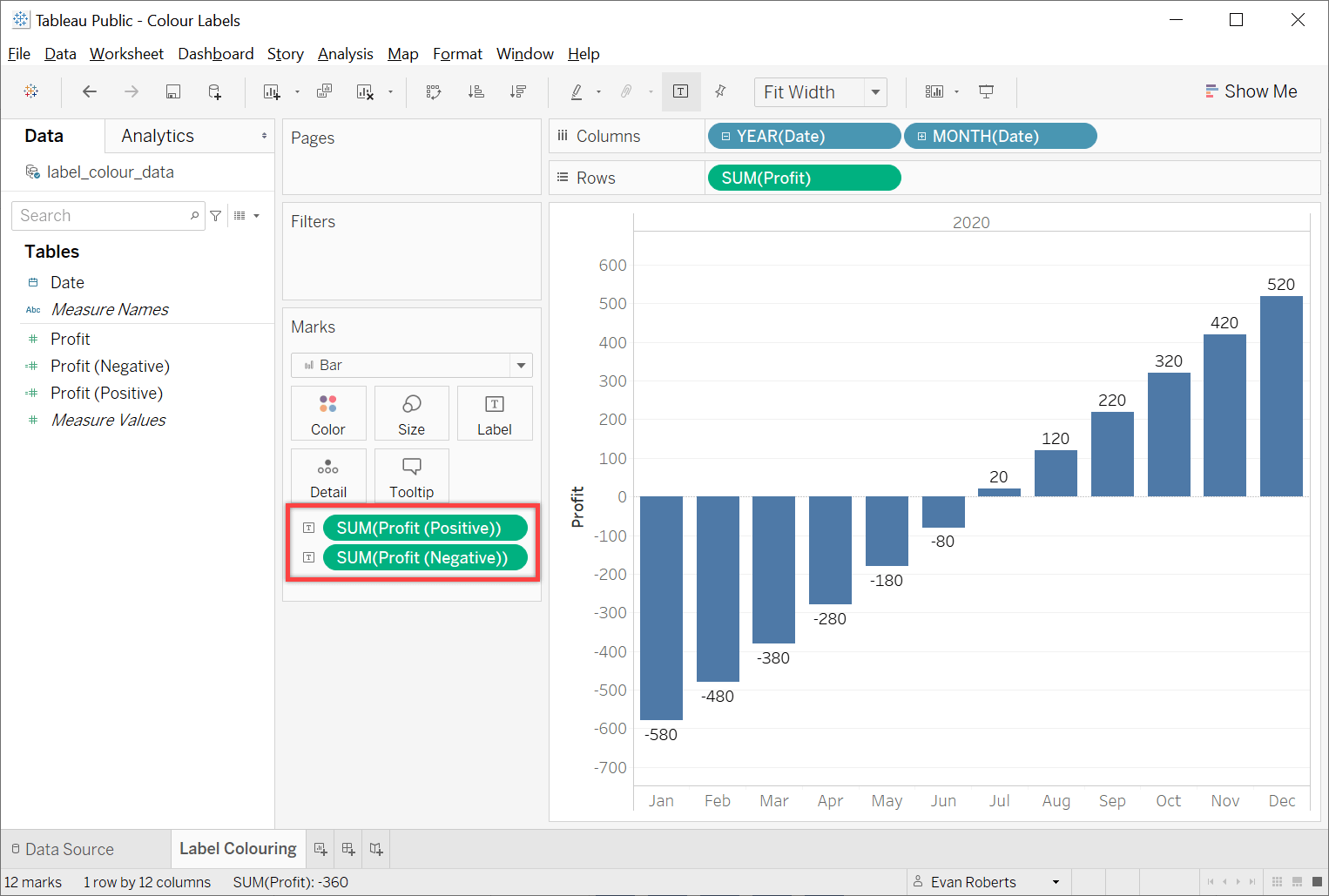 3

Edit the label formatting

You should now have something that looks like this: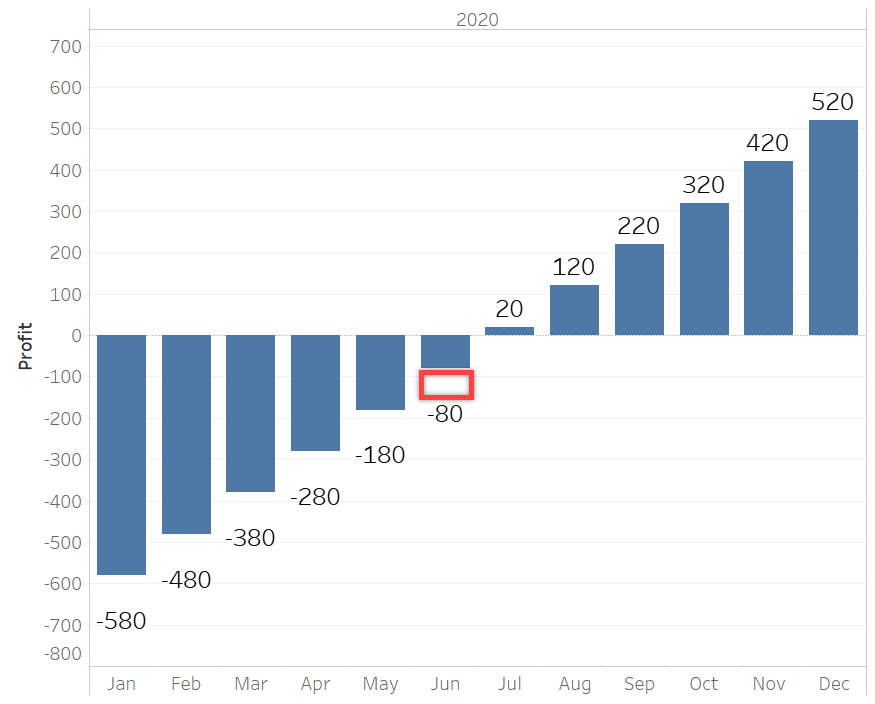 Don't worry if you see whitespace under the negative values, we'll fix this next.
Click on the Label square to open the Edit Label box: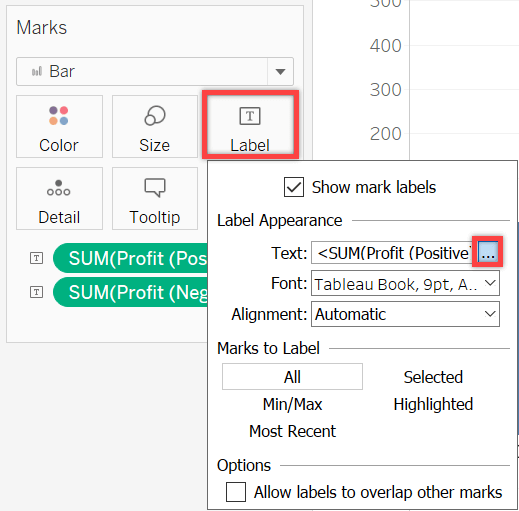 Removing this line break will remove the whitespace under the negative values: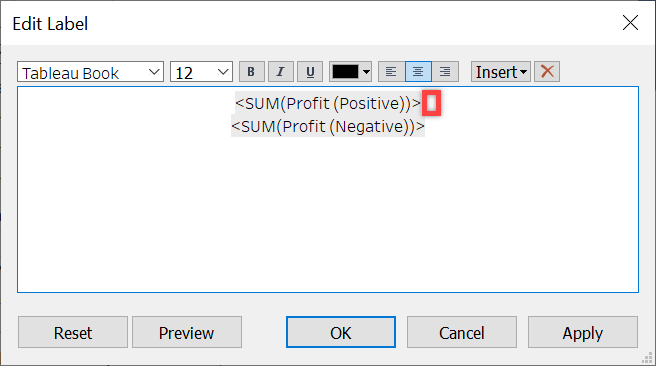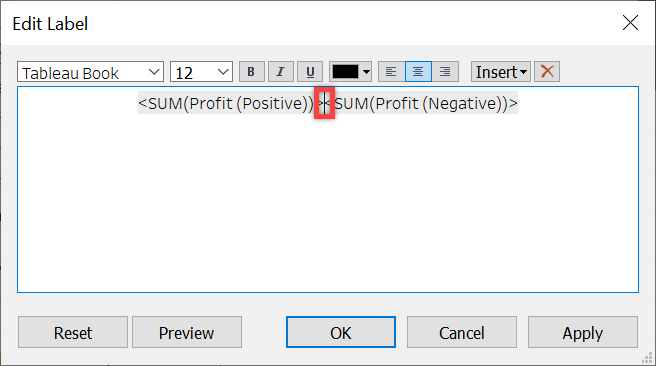 Now format the positive and negative values as needed - for example, make the positive values blue and the negative values red: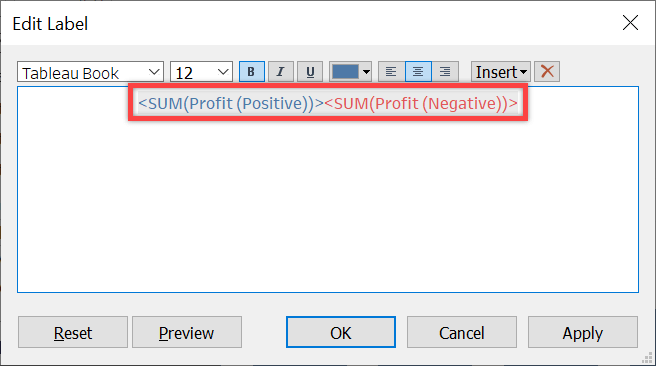 And there you have it, a chart with labels formatted based their values: